---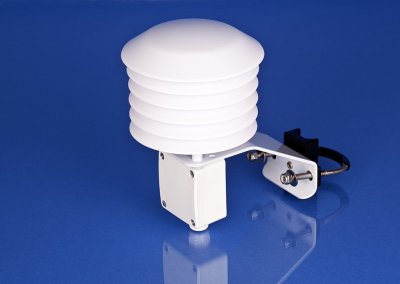 Weather Sensor Shield
? Protection from rain and radiated heat
? 6 plates
? To be assemblied on wall or on pipe/mast
? Suitable on pipe/mast diameters from 20 mm to 40 mm
? Suitable for different sensor probe diameters
? Photo show weather sensor shield RSS 100
assemblied together with VCP outdoor humidity/temperature transmitter.
---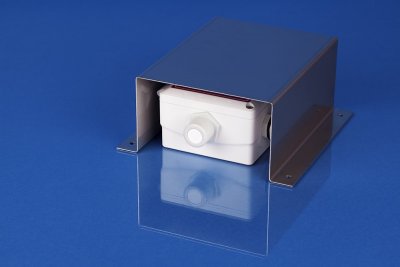 Sensor Guard in Stainless Steel
? Sensor guard in parking garage
? Sensor guard in ball game halls
? Sunshade and weather protection for outside wall mounted sensors
? Size 184 x 180 x 80 mm
? Simple mounting
? Photo show sensor guard SGD SS1
together with VCP carbon monoxide gas detector.
---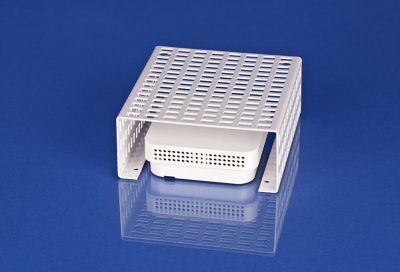 Sensor Guard in Nice Design
? Sensor guard for room sensors/space sensors
? Sensor guard in ball game halls
? Robust construction
? Powder coated mild steel
? Size 122 x 130 x 55 mm
? Simple mounting
? Photo show sensor guard SGD MS1
together with VCP room humidity/temperature transmitter
---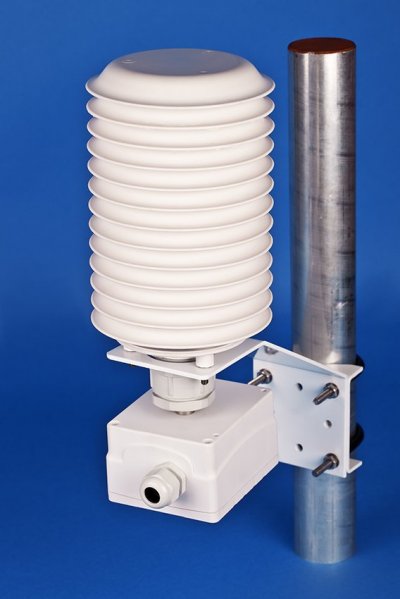 Weather Sensor Shield
? Maximum protection from solar radiation and precipitation
? To be assemblied on wall or on mast
? Minimum airflow restriction
? Naturally aspirated
? Simple mounting
? The WSS Weather Sensor Shields are used in outdoor installations to protect relative humidity and temperature sensor from rain and sun radiation ensuring reliable measurement data
? The Weather Sensor Shields WSS are supplied with Bracket and 2 Clamps
Use bracket with 2 clamps for mast mounting
Use bracket (without the 2 clamps) for wall mounting
---
Stainless Steel Room / Wall Enclosure
? To be used in ball game halls, miltary baracks or any room or area where robust enclosure is required
? Available for:
- Temperature sensors/transmitters
- Humidity/temperature transmitters
- Air Quality (VOC) transmitters
- Carbon Dioxide transmitters
---